Joshua McDool
"I Need To Get Back ON IT"
It is the time of year I hear this in conversation more than usual.
People wanting to restart or put more effort in with their training, diets and lose this *𝘨𝘳𝘢𝘣𝘴 𝘢𝘵 𝘣𝘦𝘭𝘭𝘺*.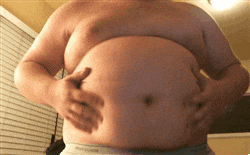 The truth is, nobody is ever '𝘰𝘯 𝘪𝘵' 100% of the time, because we are human. Life happens.
However adopting an 𝘢𝘭𝘭 𝘰𝘳 𝘯𝘰𝘵𝘩𝘪𝘯𝘨 mindset around your exercise, nutrition and general health will not serve you well.
Physically you will just go in circles, never making sustainable progress.
Mentally you will continue to beat yourself up about what you think you should be doing, or what you have achieved in your glory days.
Instead, look to make the easiest and most simple changes to your current lifestyle and build upon them.
Zero to hero won't work for long.
Build habits that you can fall back on when times get busier or you fall out of your optimal routine.
Set minimum standards for yourself and stick to them.
It is not about staying '𝘰𝘯 𝘪𝘵'…
It's about being aware of when to push hard and when to pull back.
Just don't fall completely '𝘰𝘧𝘧 𝘪𝘵'. 😉